6 Benefits of Vaginal Rejuvenation You Never Knew
Various gynecological procedures are now available for women, bringing relief, reassurance, and comfort. The vaginal rejuvenation procedure is one of these unique types of cosmetic surgery. As postpartum problems can impact a woman's sense of well-being and sexuality, vaginal rejuvenation is growing in interest. It covers all aspects of reconstructive operations for the vagina, such as tightening or treatments to increase lubrication. These operations are typically carried out to address potential postpartum issues. These disorders include urine incontinence, loss of lubrication, and looseness in the vagina. The New You clinic offers the best vaginal rejuvenation surgery in Hyderabad if you consider opting for this procedure.
What is Vaginal Rejuvenation?
Vaginoplasty is another name for vaginal rejuvenation. Despite their size, these words have an easy-to-understand explanation. The vaginal canal, the mucous membrane, and other vaginal components of the uterus are treated using this type of reconstructive plastic surgery. A vagina that has grown loose or slack through vaginal childbirth or aging is "tightened up" during the vaginoplasty surgery. The internal muscles of the uterus and the skin and tissue surrounding them are all included in vaginal rejuvenation surgery.
What are the procedures of Vaginoplasty?
Vaginoplasty has been promoted as a vaginal reshaping and tightening surgery to boost self-esteem and sexual stimulation. Anesthesia to be administered can be local or regional anesthesia. A half-length or a full-length tightening treatment is possible.

While a vaginoplasty can be performed under local anesthesia, most prefer general anesthesia. A pie-shaped wedge is marked to restrict the extra skin from being removed from inside the vagina once the desired tightening is decided. Beneath the skin, the loose tissues are tightened with strong sutures in part or the full depth of your vagina. Once the vaginal canal has been tightened, the surgeon will suture the mucosal skin. They can also reduce the opening size of the vagina. This can be reduced for a more aesthetic result if outer skin protrudes.
However, some have complained of complications such as bleeding, wound infection, constipation, and lack of lubrication, to name a few.
The Best Six Benefits of Vaginal Rejuvenation:
In a marriage, sexual satisfaction is of utmost importance. Therefore, cosmetic surgeons can help women to repair the vaginal tissues to solve this condition. These are the six valuable benefits of getting a vaginal rejuvenation procedure.
1. Regain your feminine allure
A woman's confidence in her feminine attractiveness can often be negatively impacted by having a loose vagina. However, as the tissues and muscles recover from surgery, a properly restored vagina restores the area's beauty.
2. Get back your self-confidence
An unhappy self and relationships are frequently the result of a loose vagina. By tightening the muscles surrounding your vaginal canal, a vaginal rejuvenation procedure can improve both your and your partner's orgasm.
3. Corrects premature urination
Older women frequently experience premature urination, particularly those who have had numerous vaginal births. When you can't properly control urine flow, it results in premature urination and unintentional leaks. It makes it simpler to hold on to urine and helps prevent unexpected accidents by tightening the vaginal tissue.
4. More comfort in movements
When your labia become slack, and a lot of friction is created during physical movement, you often no longer feel comfortable. A labia reconstruction restores that comfort.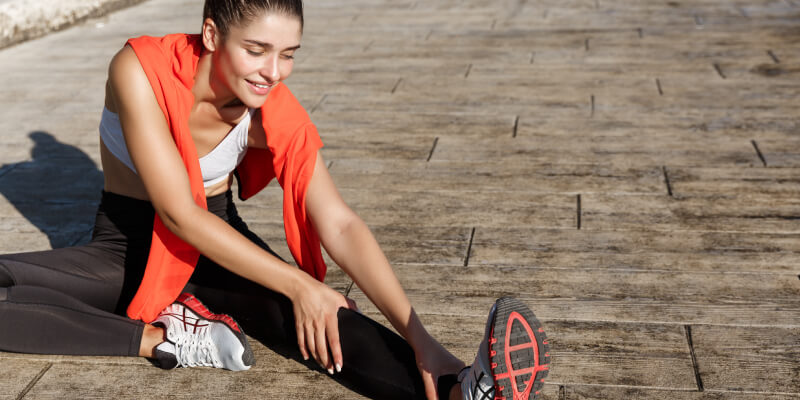 Any woman who experiences it will feel both frustrated and uncomfortable. However, you can regain the ease of unrestricted movement with a straightforward vaginoplasty.
5. Symmetrical labia minora
In most women, the labia minora is located behind the labia majora. However, this isn't always the case with older women. Aesthetically unappealing appearances can result from the labia minora protruding forward and beyond the labia minora. Labiaplasty can fix this, giving your vagina its former youthful appearance.
6. Improved sexual pleasure
By doing this procedure, you and your partner will have more sexual stimulation that would have otherwise been lost, improving your sex life and increasing your level of sexual enjoyment. Even when extra vaginal tissue is drawn into the vagina during sexual activity, it can lessen the pain.
Vaginal Rejuvenation at The New You Clinic
At The New You Clinic, we think that thorough consultation with a qualified, skilled practitioner to assess your needs and establish a customized personal treatment plan so that you obtain spectacular, natural-looking results is the fundamental base for a successful aesthetic procedure. Contact The New You for the best vaginal rejuvenation surgery in Hyderabad.
FAQs
1. Does vaginal rejuvenation improve orgasms?
A common worry among women is the loss of sexual pleasure and desire brought on after motherhood. However, the increased sexual pleasure brought on by vaginal rejuvenation leads to better orgasms, elevated self-confidence, and improved quality of life.
2. Is vaginal rejuvenation good for you?
According to studies, most female patients who have vaginal rejuvenation report having considerably better sex after the surgery. It is important to note that after experiencing an uptick in libido and self-confidence, one's sexual life also improves.
3. How long does a vaginal rejuvenation last?
Vaginal rejuvenation, also known as vaginoplasty, is a 1–2-hour outpatient treatment that tightens the patient's preferred vaginal opening and vaginal canal. Due to childbirth or aging, millions of women experience vaginal relaxation.