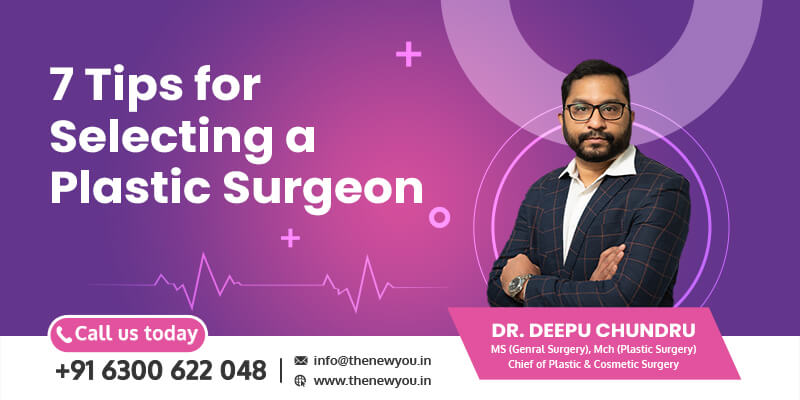 7 Things to Consider While Selecting a Plastic Surgeon
It's difficult to know where to start when determining something as crucial as selecting a plastic surgeon in a world filled with opinions and information from many sources like friends, family, the media, and the internet. Don't make the mistake of assuming that finding a plastic surgeon near you is as simple as googling "plastic surgeon near me" and phoning the first person who is a good fit to perform the treatment you've been dreaming about. Choosing the best plastic surgeon takes much research, consultation, conversation, and knowledge. After all, the doctor you choose will have a long-term impact on your appearance. If you want to select the surgeon immediately, choose Dr. Deepu Chundru from The New You clinic. He is the best plastic surgeon in Hyderabad. He is well known for his expertise in tummy tuck surgery, liposuction, and gynecomastia.
These are the Tips for Choosing a Plastic Surgeon
Choosing the right plastic surgeon is one of the most critical decisions. We want to make your search a little bit easier, so we created this guide. Keep reading to know the top seven things to consider during your search.
1. Read through surgeon's qualifications
When choosing a plastic surgeon, board certification is one of the most crucial aspects. It indicates that the doctor has received the appropriate education, training, and experience to do plastic surgery. Also, be sure the plastic surgeon hasn't had any malpractice lawsuits or disciplinary measures. On some public healthcare sites, you can learn about the plastic surgeon's medical school, training hospital, certifications, malpractice, and disciplinary history.
2. Consider the surgeon's experience
Your doctor should have regularly performed the type of surgery you are considering and had the necessary training and education. Some surgeons are experts in specific operations, and yours should be among his "top three." A reasonable rule of thumb is that they should have done this operation at least once weekly for the past five years. Plastic surgery is a complicated art, and surgeon must maintain their skills. They will have the expertise you require if they have performed several procedures over some time.
3. The research surgeon's facility should be accredited
The hospital where your doctor works is also your hospital. As a result, think about the level of care provided by the facility where plastic surgeon treats their patients.
You should care about hospital quality because top-rated hospitals have fewer problems and higher survival rates. Also, consider whether the location of the hospital is relevant to you.
4. Get referrals for the best surgeons
Selecting the best plastic surgeon takes time. It will serve you well to dedicate yourself to speaking with friends and relatives whose recommendations you respect. Make sure to talk to people who will give you an honest opinion. Remember, however, that every procedure is individual, and every experience is unique. While seeking advice is helpful, making sure you are happy with your selection is most crucial.
5. Check patient reviews
You should be completely confident with your decision to have plastic surgery. Reading through what other people say about a doctor might give you an idea of how they perform medicine and run their medical practice. Patients' experiences with booking appointments, wait times, the office environment, and the politeness of the office staff are frequently reflected in patient reviews. You can find out how much patients trust the doctor, how much time they spend with them, and how well they respond to inquiries.
6. Ask a lot of questions
Bring a list of questions to your consultations with potential plastic surgeons. You might wish to inquire about the doctor's hospital privileges, the follow-up treatment process, their background and schooling history, the types of insurance accepted, and so on.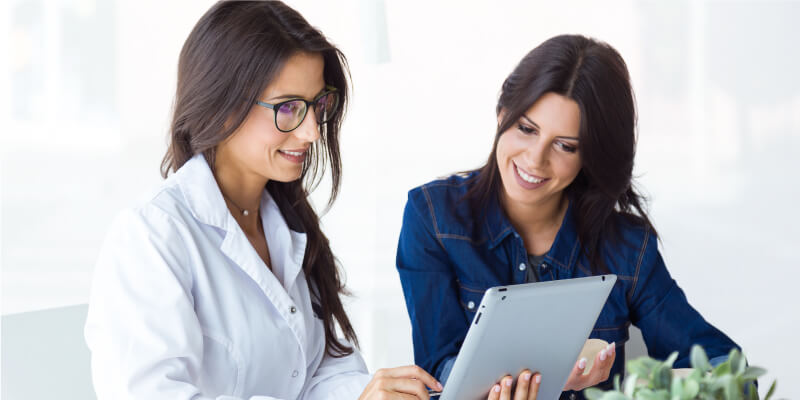 Of course, you shouldn't conduct the interviews by yourself. A qualified and caring plastic surgeon will also ask many questions to their patients. They'll want to hear about your medical history, lifestyle, procedure goals, and concerns, among other things.
7. Prefer the surgeon you're comfortable with
You should feel a partnership between you and the surgeon. While complications are unfamiliar, you should feel comfortable that this surgeon will take care of you if something unexpected arises. You may not want to move forward if you don't feel a high degree of trust.
Choose the Best Plastic Surgeon
You should always check for the proper professional qualifications and certifications when choosing plastic surgeons. A lack of disciplinary history, experience, and expertise is also a critical decision-making factor. Before making your final choice, ask for referrals and schedule an initial consultation.
That way, you can determine if your insurance will cover the procedure and if you get along well with your chosen plastic surgeon. Regarding the Hyderabad locality, no one beats Dr. Deepu Chundru from The New You clinic. He is the best plastic surgeon in Hyderabad. He is 20+ years experienced as a plastic surgeon with a degree of MS in General Surgery and MCh in Plastic Surgery. He also went ahead to get a Fellowship in Aesthetic Surgery from Rio de Janeiro, Brazil, and New York, USA. He offers many important plastic surgeries, including breast augmentation, rhinoplasty surgery, tummy tuck surgery, liposuction surgery, and gynecomastia surgery.