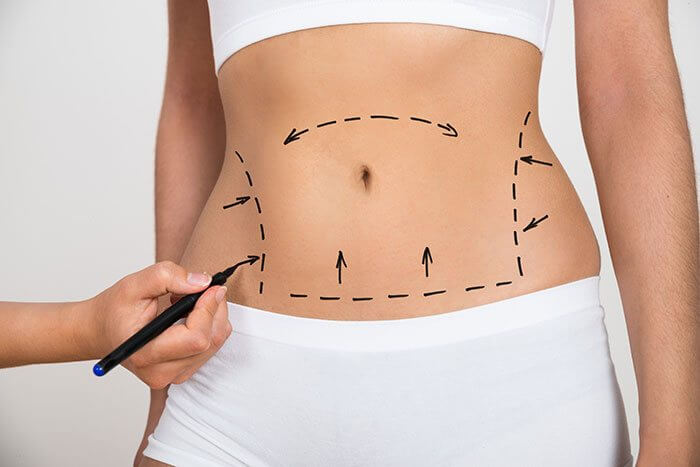 Before, During, and After the Liposuction Surgery
Liposuction is one of the most sought after cosmetic surgeries available. It is said to be an ideal way to remove stubborn fat in targeted areas like your legs, arms, thighs, stomach and more.
Here is what you can do before and after a liposuction to get the best results after a surgery.
Find out more about the surgery- It is important for you to do your homework on the surgery procedure you're considering. Liposuction is a procedure to sculpt your body, and is particularly designed to remove fat from areas like:
Chest
Arms
Abdomen
Thighs
Thighs
Back
Do give importance to the Cosmetic Surgeon's Post-Operative Instruction instructions – Usually, recovery is relatively quick after a liposuction surgery. You can start moving around and take short, easy strolls, as soon as you feel ready. This reduces the risk of blood clots considerably.
Most people will be fit enough to go back to work within just a few days. You'll also be able to reprise your normal activities, which includes moderate exercise, in about two weeks. You will, however, have to wait for roughly six weeks if you want to do strenuous exercises like heavy lifting.
You will also need to wear a compression garment to minimize the swelling and help your skin heal.
Your cosmetic surgeon will give you a lowdown of what to expect during recovery based on the kind of surgery you undergo and will guide you on how you may maintain the results of the surgery.
Do maintain a healthy weight and lifestyle-You have to bear in mind that liposuction is not a weight-loss surgery. To get the desired results, patients need to get closer to their goal weight and should look at fat loss rather than weight loss.
Putting on even a little bit of weight will only make the existing fat cells get a bit bigger, and further weight gain will also lead to the development of new fat cells, even on the areas where you have undergone surgery.
What to Expect During your Surgery
During your surgery- A small 4-5 mm cannula will be passed into the numb fat layer. The cannula is attached to a suction mechanism that helps extract the fat. You should be feeling pretty numb at this point and will start feeling the pressure and vibrations imposed by the cannula.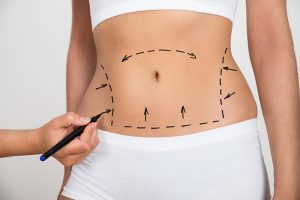 By and large the surgery will be performed under anaesthesia either General where you will be unconscious or under regional anaesthesia.
Lifestyle Modifications to be Made Post the Surgery
To maintain your healthy lifestyle, make sure you:
Eat Healthy: Make sure you fill your diet with fruits and vegetables, whole grains and lean proteins. What you have to do is you limit your intake of carb-laden, processed, and sugary foods.
Exercise Regularly: Besides doing intensive workouts, make sure you include simple tricks such as using the stairs instead of the elevator. Choose one exercise routine which you can stick to.
If you include these lifestyle changes before the surgery, it will be easier to slip into healthy mode, post your surgery as well.
Don't expect to see immediate results-For the first few weeks' right after your procedure, you should expect the treated areas to swell up, considerably.
However, the swelling will subside over the next two to five weeks. Wearing your compression garment will help reduce the swelling and hasten the healing process.
You have got to keep in mind that the final results will take much longer to show, roughly six to twelve months.
Lastly, if you want to undergo liposuction surgery in Hyderabad or anywhere else, make sure you put forward your questions to your doctor; this will help you to decide better whether liposuction is the right procedure for you. He or she will also discuss recovery expectations with you and how to maintain the results of the surgery. Following their advice will help you get the best results, and soon you will be able to get closer to your desired shape!