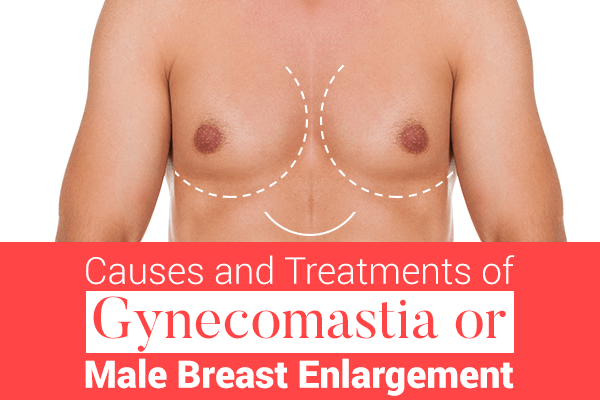 Causes and treatments of Gynecomastia or Male Breast Enlargement
Gynecomastia or male breast enlargement is not only an abnormal situation, but also an embarrassing problem among men. For women, it is a matter of pride to have well-sized breasts because it enhances their femininity and is also a contributing factor to their confidence. There are several reasons for the development of breast tissues in men, but the good news is that it is not a serious health concern, and is a treatable condition. Men suffering from this problem can get immediate relief with various male breast reduction surgeries in Hyderabad.
So what causes man boobs or gynecomastia?
Having man boobs is a common problem, and there are many men across the globe suffering from this problem. This problem is scientifically known as gynecomastia and this happens due to abnormal development of the glandular tissues and fat in the male chest region. The breasts grow to a size that is not considered to be normal for a man, and this is where a person needs to be alarmed. This problem cannot be rooted out simply by various exercises and diet; there are many other underlying conditions for the same. Here are some of the causes resulting in male breast enlargement.
Andropause 
This phase of a man's life is similar to that of a woman's life in menopause. During this phase, the man's development of testosterone declines over a period of few years. This problem usually occurs in the middle age, and it results in gynecomastia, insomnia, and hair loss.
Use or abuse of drugs
Male breasts can also occur due to a side effect from a particular drug being used or abused. If a man is taking some antibiotics, tricyclic antidepressants, anabolic steroids, ulcer medications, and so on, there are high chances of side effects resulting in male breast enlargement. Some of the drugs prescribed for cancer and prostate problems can also result in man boobs.
Puberty
A boy's body produces androgen in usual cases, but the female hormone estrogen is also produced. During the puberty, a boy's body may produce more estrogen compared to androgen. In most cases, the situation stabilizes with time when the hormone levels are rebalanced as the boy grows up. However, in some cases, the person has to go for a male breast reduction surgery.
Treatment of gynecomastia
Having man boobs is not really something that men prefer.
Surgery is the only way that this problem can be adequately treated. This surgery will be efficient in removing your excess breast fat and glandular elements with great ease and give you a toned and properly shaped chest again. Medical science has progressed so much, that the surgery is very brief and you can resume your normal activities in no time.
If you are looking to go for male breast reduction surgery procedure steps, it is best to consult with a reputed doctor and only get treated in a clinic experienced in handling these cases.
clinic experienced in handling these cases.