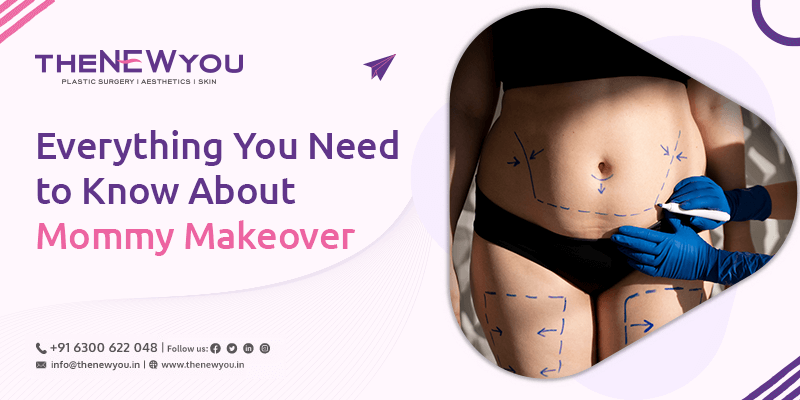 Everything You Need to Know About Mommy Makeover
Having a baby, whether your first or tenth, is a life-changing experience. The joy of meeting your child as they enter this world can be one of the happiest times in your life. Of course, having a new-born will alter your schedule and perspective. However, you may notice that your body looks different than it did before pregnancy.
While some try tummy tucker or diet plans, others would return to their pre-pregnancy appearance as closely as possible. Specific cosmetic procedures that quickly and safely achieve that goal are called "mommy makeovers." To know more about mommy makeover surgery in Hyderabad, connect to a nearby hospital.
Keep reading to learn everything about a mommy makeover, the procedures involved, and any risks or considerations you should be aware of. The decision to proceed with a mommy makeover is one of personal preference. But keep in mind that being a mother has its inherent beauty.
Mommy Makeover
"Mommy Makeover" is a group of plastic surgery procedures for women who want to restore or improve their post-pregnancy bodies. Pregnancy and breastfeeding frequently result in weight gain, sagging breasts, and other physical effects that can tire mothers. Mommy makeovers can include a variety of procedures, but the most common are breast augmentation, liposuction, and a tummy tuck. Mommy Makeovers usually entail having all the procedures done all at once or in a short period.
What are Included in the Mommy Makeover
One of the most significant advantages of mommy makeover surgery is your plastic surgeon will customize the treatment plan to each patient's particular needs. However, a total mommy makeover typically includes the following surgical procedures:
A tummy tuck, sometimes combined with diastasis recti repair, removes excess skin and fat, tightens the stomach, and repairs separated muscles. This could also include a belly button lift.
Breast augmentation to restore lost volume, with or without breast lift surgery, to improve sagging breasts. Some women opt for breast reduction surgery instead, which shrinks large breasts by removing excess skin and tissue. Areola reduction or nipple surgery can be performed as part of any breast surgery.
Your treatment plan may also include the following:
Liposuction is used to contour the body by selectively removing excess fat deposits.
A Brazilian Butt lift with or without hip enhancement.
Perineoplasty to tighten the vaginal entrance, vaginoplasty to tighten the vagina, and labiaplasty to improve the appearance of the labia minora are all vaginal rejuvenation procedures.
Smooth wrinkles, fill in under-eye circles and treat the face with laser skin rejuvenation or injectables such as Botox and dermal fillers.
Pros And Cons of Mommy Makeover
Pros
The results can be transformative, returning your body to its pre-pregnancy state—or even better.
Mommy makeover boosts self-confidence.
A tummy tuck can remove or improve stretch marks and C-section scars (abdominoplasty).
It can also help with medical issues like diastasis recti (when the abdominal muscles separate at the midline), hernias, back pain, and urinary incontinence.
Cons
Because multiple procedures are involved, most people require two to four weeks and up to three months to recover fully. This can be difficult if you have young children or have difficulty taking time off from work.
You will require assistance with daily activities and must refrain from lifting anything heavy (including small children) for no less than the first week of healing.
Body contouring surgeries, such as abdominoplasty and liposuction, do not prevent future weight gain. Instead, you will need to maintain a healthy diet and regular exercise to maintain your results.
The tummy tuck operation does leave scars, including a low, hip-to-hip scar.
Search for mommy makeover surgery near me to get treated after giving birth.
Few Things to Know More About Mommy Makeover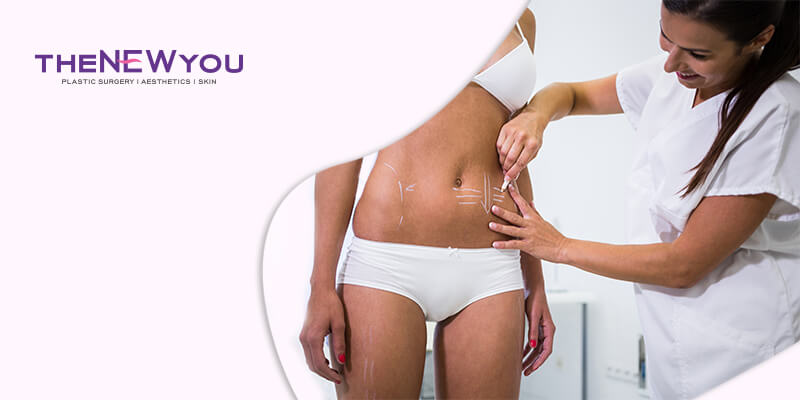 The mommy makeover will be an outpatient procedure, allowing you to recuperate at home. Your surgeon may suggest an overnight recovery suite for further assistance during the first 24 hours. Although this will depend on the techniques included in a mommy makeover, plan on your recuperation support for two weeks, during which time you will be sore and bloated.
You will need help in the house, you'll be tired for several days after your mommy makeover, making routine chores difficult; enlist the aid of a friend or a family member to help you around the house. No driving until specific pain medications have been discontinued – While your surgeon will prescribe the necessary pain medications for a comfortable recovery, do not drive while on narcotics.
While some advantages of a mommy makeover are immediate, the full results cannot be evaluated until all swelling has decreased, this can take anywhere from six months to a year. There will be no heavy lifting, including of babies. Forceful exercise and heavy lifting should be avoided for at least six weeks following your mommy makeover, including carrying babies and children weighing more than ten pounds.
Who Are Ideal for Mommy Makeover
Women who have weaned their babies are the best candidates for a mommy makeover. However, women should also be aware that if they undergo breast augmentation (rather than just a breast lift), the type of incision used may affect their future breastfeeding chances.
If breastfeeding is important to you and you intend to have more children, you may want to postpone breast augmentation until your last child has been weaned. In addition, because smoking inhibits healing, smokers should abstain for at least two weeks prior to and after surgery.
A mommy makeover can boost your self-esteem. Feeling better about your appearance can lead to feelings of self-worth. This type of surgery frequently improves the quality of life. Before you decide to have surgery, consider your expectations carefully and discuss them with an experienced mommy makeover surgeon. Know more about who is ideal for this surgery by searching for mommy makeover surgery in Hyderabad and connecting to a surgeon.
How Long Should You Wait After Giving Birth to Get a Mommy Makeover
It can be tempting to want to return to your pre-baby body immediately following childbirth. When it comes to a mommy makeover, however, patience is essential. Giving birth is a challenging task that can be taxing on your body. Therefore, it is critical to allow enough time for your incisions to heal, as well as for your uterus to contract, your breasts to shrink, and your body to return to its pre-pregnancy weight. Typically, surgeons advise patients to wait at least six months to a year before undergoing any cosmetic procedures. To get the best mommy makeover surgery, taking the advice of the best surgeon is optimal.
It will be a good idea to put off having any more children. Being pregnant again may cause your shape to change unexpectedly, and some procedures, such as a tummy tuck, are intended to be once-in-a-lifetime. Plus, especially when undergoing surgical procedures, you want to be in the best possible health to help minimize risks and prepare you for a smooth recovery.
The Bottom Line
Mommy makeovers have grown in recognition in recent years. And, while they may help you regain or improve your pre-pregnancy body—or "turn back the clock" on any early signs of aging—they are not without risks. So always consult your healthcare provider to determine whether a mommy makeover surgery in Hyderabad is good for you and which procedures may have specific benefits that outweigh any potential risks.
As long as you maintain a nutritious lifestyle and a stable weight, the results of your mommy makeover procedures should last ten years or more. Remember that breast implants are not counted as lifetime devices, so they may need to be replaced in the future, though this is not always the case.