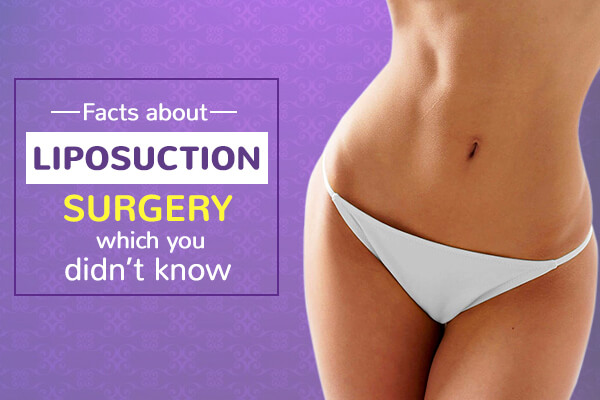 Facts about Liposuction Surgery which you didn't Know
Medical science has progressed in leaps and bounds in the recent years, and several health issues can be easily handled these days. Liposuction surgery is one such aspect of medical science that has benefitted millions across the globe and remains to be the Number 1 procedure performed by a plastic surgeon in day to day practice.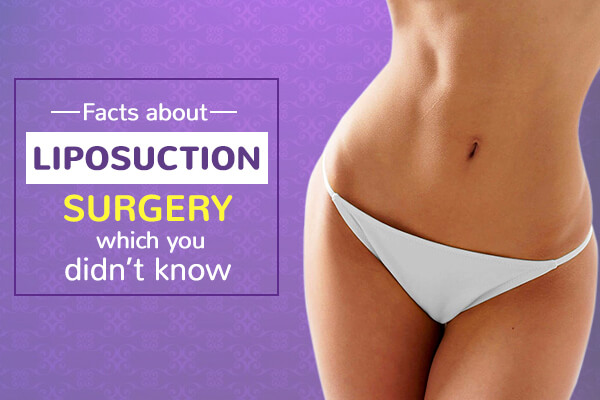 Most people are aware of basic things entailed in a liposuction procedure, but there are a lot of people who do not know certain interesting facts about it. If you are one of your loved ones is planning to opt for this cosmetic surgery, here are some of the facts that will help you understand the procedure clearly.
Lipo is not for weight loss nor is it a treatment for Obesity
Some believe that liposuction is only for the obese, but contrary to this belief, it is not a treatment for weight loss or reducing obesity. As a matter of fact, you need to be within 30% of your ideal body weight to qualify as a candidate for liposuction. The surgery procedure targets the fat and deposits that have not responded to either a good diet or exercise. An interesting fact is that this type of fat is most likely to occur due to genes and not just the lifestyle of a person. To really benefit from the treatment procedure you will need to be a non-smoker, an active person and physically fit as well.
The right place on your body to get liposuction
One of the best things is that liposuction surgery can be performed almost anywhere on the body. However, some of the most popular areas for getting the treatment have been arms, thighs, back, hips, lower legs, buttocks, upper arms, chest, cheeks, and jawline. This form of surgery can be customized according to your specific needs and makes targeted body contouring possible.
The professionals performing liposuction
This is a question that many do not have answers to.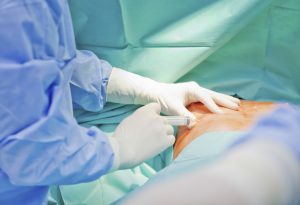 Most people looking for liposuction surgery in Hyderabad are doing it for several reasons such as good medical facilities, affordable prices, and so on. One of the facts many do not know is that liposuction should be performed only by a trained and certified Plastic Surgeon. Almost any doctor can offer liposuction surgery without any specialized training, but it is always good to ask the doctor about his/her experience and training in this field. A dermatologist is an expert in treating conditions such as nails, hair and skin, and a plastic surgeon is trained in handling aesthetic and reconstructive surgery. So please be aware of who is performing your surgery and his qualifications for performing it.
Interestingly, the fat removed through liposuction is permanently removed from the body. However, it is only through the subsequent weight gain that a person can actually accumulate fat over a period of time. After a liposuction surgery from a reputed doctor, the patients that maintain a healthy lifestyle and body weight can expect to get long term results. However, if the patient is reckless in his or her eating habits after a liposuction there may be a chance for a disproportionate accumulation of fat in the areas that has not been treated with liposuction – So fat will not come back provided the patient maintains a healthy diet and exercises well
There are definitely some risks
Some liposuction treatment clinics may promise of a risk free surgery for all, but that is not the case. There is always a certain amount of risk associated with this procedure and any other surgical procedure.
There are chances to get blood clots, fat clots, and other such clots that can travel from your lungs to the brain. So, before you blindly opt for a surgery, one of the crucial things to do would be to talk to the doctor and be aware of the risks associated with your treatment.However the incidence of these complications are very low.
The actual process of liposuction
Liposuction, in principle, removes the fat deposits. The doctor makes small incisions in the skin and injects a saltwater based numbing medication that helps in controlling the bleeding before the fat removal. This particular technique is called tumescent liposuction and helps in controlling the blood loss and swelling. Once this mixture is injected, the doctor then inserts a cannula, i.e. a hollow tube through the incisions to break up fat deposits. Then the doctor uses a small surgical vacuum through a machine or a syringe to suck the fat out with the use of a cannula.
It is a spot reduction technique
For most individuals, dieting and exercise were considered to be the best ways to lose weight and get back in shape. However, not all body types are the same and so the approach varies from person to person when it comes to weight loss. Even some of the patients that do lead a healthy and active life may be unable to get rid of the fat from the localized fat pockets.
This is where liposuction surgery comes into play because it can help in spot reducing fats, especially in the areas that exercise and diet cannot reduce.
Is it a weight loss procedure?
Well, the direct answer to this question is NO.
This procedure is for body contouring and not for weight loss. At any given time, the amount of fat that can be removed from the body is approximately 10% of the body weight in litres. It is only best for people who are leading a healthy life and near their goal of weight loss because it can target the stubborn fat pockets in the body. This helps the person give an impression of losing weight because the treatment helps achieve an attractive body.
India is the most affordable place for liposuction
This is one of the most common facts that many people from around the world have realized. The liposuction cost in India is highly affordable for people across the world. Many people travel from different countries to get this surgery done here. There are many reputed clinics and experienced