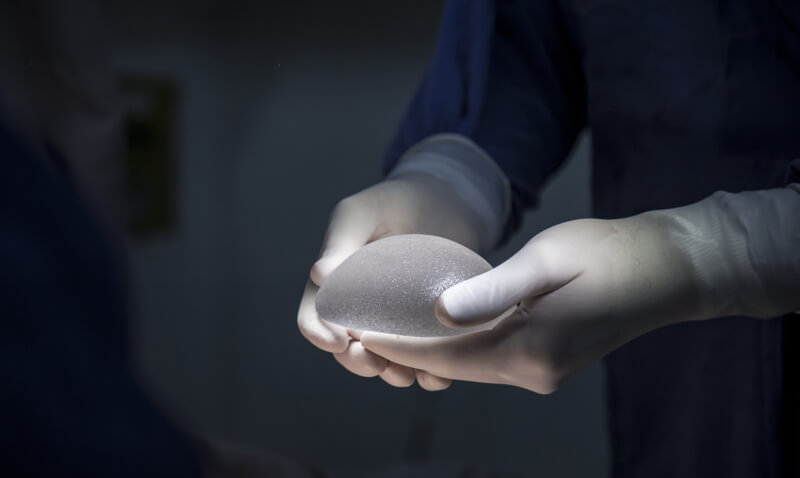 How Long Do Breast Implants Last?
Are you considering best breast augmentation surgery? Going for a breast implant surgery can make you go through a lot of questions in your head, questions such as what happens to your breast implants when you age. Does aging impacts breast implants? These questions assail you and you need some solid answers for the same. There are many ways you can find an answer to your questions is by asking a chosen plastic surgeon who will answer your questions and clear some of your doubts you have about the procedure.
How long do Breast Implants Last? All about the Lifespan of the Breast Implants
There is no ready answer about the lifespan of an implant; it varies depending upon various factors. A few of the important factors that play a role in the longevity of the breast implants are the material you chose, the lifestyle and your body's response to the implants, your surgeon's expertise, all of these factors can determine how long your implants would last. Breast implant longevity depends a lot on the patient's lifestyle.
Do Breast Implants Last a Lifetime? When to replace breast implants?
Breast implants usually do not last a lifetime, whatever information you may dig up from the internet. Some say you may replace them only when they are damaged or leaking. So, which is true?
The answer depends on you. The type of breast implants you choose can affect the frequency of implant replacement. The US Food and Drug Administration (FDA) recommends that breast implants can replace your breast implants every 8-10 years so the condition of your implants remains secured. You do not have to wait for the breast implants to leak or get damaged before you think of replacing them. Complications may start increasing. One should expect at least two replacement surgeries after a breast augmentation surgery.
Breast Implant leakage
This is one of the many complications that a woman faces in different types of breast augmentation shapes. The cause of breast implants is many, it may start leaking or rupturing and the results keep changing. If your breast implants are saline-made, your body absorbs the filling material and gets rid of the material from the body, this may have you getting saggy, deflated breasts. These implants are made up of viscous medical-grade silicone gel inside, and they take the form and shape of the implant. Sometimes the material can touch the breast tissues; it may create palpable lumps that may sometimes turn out to be painful. If you feel there is something wrong with your silicone implants, you must immediately contact your surgeon and he/she may ask you to go for an ultrasound or an MRI scan to check the status of your implants.
Do Breast Implants Sag over time? How do Breast Implants get affected by Aging?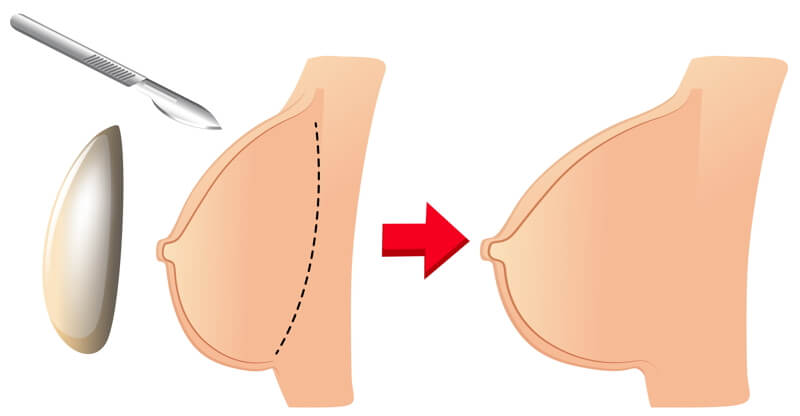 All breasts cave into the ravages of time, sagging, drooping is a given so are size changes as one grows old. Patients who get breast implants may get concerned about growing old and the changes in breast shape and size. Mothers who breastfeed may feel the impact even more. With aging, your breast with the implants may react to your body's natural gravity.
A woman needs to prioritize her health and consider both safety and comfort while undergoing any kind of surgery, cosmetic or otherwise. Ensure you follow the basic protocols such as choosing the best surgeon, follow the postoperative instructions, and be mindful about what signs and symptoms your body gives you.
Do Breast Implants Shorten your Life?
It is said that approximately 1% to 2% of breast implants get damaged each year, and the majority will require the need to get it replaced eventually. It certainly does not shorten your life but you must follow the FDA recommendations that women who have undergone breast augmentation procedure with gel-filled implants must get an MRI three years after their surgery and consequently two years after that. There is a process called magnetic resonance imaging that can detect leaks that may otherwise remain undetected even if you undergo a doctor's physical examination.
How to Increase Implant Longevity
How long do breast implants last? If you have undergone a breast augmentation surgery, it may not last an entire lifetime but you can maintain your breast implants and ensure it lasts for at least ten or more years. Here are a few ways you can ensure that your breast implants last a long time.
What to Expect with Breast Implant Replacement
Hardening, saline rupture, silicone rupture are just some of the signs that may tell you that you may need a breast implant change. Your doctor may then change your implants for a newer model. Sometimes a breast implant replacement can also be combined with a breast life or scar tissue removal surgery.
The cost of implant replacement may sometimes turn out to be higher than implant removal. You'll first require to pay for the initial removal and then go for replacement implants, and some related procedures. The procedure cost may vary from place to place.
The bottom lineImplants don't last a lifetime, period. Yes, you may require having them removed or replaced for a number of reasons.
The best way to ensure that your breast implant lasts for a longer time you need to contact the best board-certified plastic surgeon along with the best cosmetic clinic in your area and follow exactly what he/she tells you.