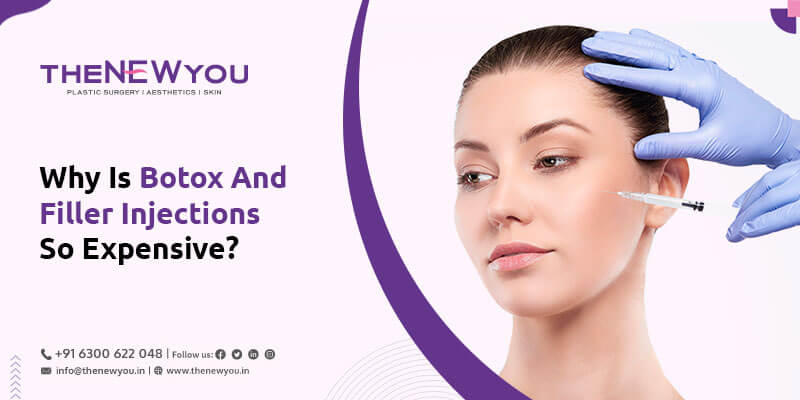 Why Is Botox And Filler Injections So Expensive?
With the rise of smartphone cameras, selfies, and now video calls, our faces have received more attention than ever before, which can lead to more time spent staring at your reflection, analyzing every line and wrinkle. Numerous anti-aging products on the market can help treat these lines, but Botox is another option. Botox and filler injections are standard cosmetic procedures.
Wrinkle treatment options are becoming more plentiful. Numerous OTC products are available, and people are also turning to their healthcare providers for longer-term solutions. Dermal fillers and botulinum toxin type A (Botox) are long-lasting treatments. Both treatments can help to reduce the appearance of aging by smoothing out facial lines. In addition, Botox treatment for face helps to add fullness to the face or hands and treat scarring. Aside from wrinkles, other forms of Botox have numerous medical applications.
What exactly is Botox?
Botox Cosmetic is an injectable medication derived from the toxins of the bacteria Clostridium botulinum. At high doses, this toxin can cause botulism, a potentially fatal infection. On the other hand, Botox injections are given in tiny amounts and are limited to specific muscles. So, if the injections are shown correctly, botulism is extremely rare.
Botox works by momentarily paralyzing the muscle where it is injected by blocking nerves. It's frequently used for cosmetic purposes, such as smoothing facial lines.
Botox is commonly used to treat dynamic wrinkles in wrinkle treatment. These wrinkles appear naturally around the eyes, mouth, and between brows. They appear as you get older. Botox injections relax the muscles that are close to these wrinkles. By not letting the muscles move, dynamic wrinkles are reduced.
Botox should not be used to treat fine lines induced by collagen breakdown. Instead, your doctor will inject the muscles that donate to the wrinkles you want to treat. The injection procedure takes only a few minutes and produces noticeable results in two weeks.
What exactly are dermal fillers?
Dermal fillers are injections administered beneath the skin to smooth wrinkles or add volume to the hands or face. There are dermal filler options that are both temporary and long-lasting. It is also used to cure facial wrinkles. They are most used to treat smile lines but can also plump up the lips or cheeks. They are sometimes used for hand remedies or to reduce the visibility of scars. On the other hand, dermal fillers are not approved for filling out different parts of the body.
Why are Botox and Fillers Injections Expensive?
Botox and dermal fillers are both easily obtained from specialists. They entail simple procedures accomplished at the healthcare provider's office, but you'll almost certainly need to schedule a consultation first.
Neither procedure is covered by insurance, but your healthcare provider may be able to provide financing or payment options.
Botox injections are given by medical professionals who help treat any part of the face and for skin rejuvenation. Botox treatments are available from most dermatologists and ophthalmologists. One of the best benefits of Botox treatment is that the injections are risk-free, adequate for most people, and do not require surgery or recovery time. Botox is a less expensive option.
You can achieve skin elasticity with the Best Botox Injection Treatment Clinic in Hyderabad. This Botox procedure is non-surgical.
Enhance your beauty with Botox!
Here are some aspects of Botox that can enhance your look:
Reduces fine lines and wrinkles.
Treats acne
Reduces the luster.
Removes lip and smile lines.
Rapid and long-lasting results
Don't be concerned about looking overdone after Botox injections. Botox can help you achieve a more natural appearance. Communicate your desires to your specialist. They will employ specific techniques to achieve subtle skin rejuvenation.
Derma Fillers
Dermal fillers are usually administered by a dermatologist or plastic surgeon, but other healthcare providers can also give them. The cost of dermal fillers varies depending on which filler is used and how many are used. It should be noted that these prices are simply averages for each dermal filler treatment.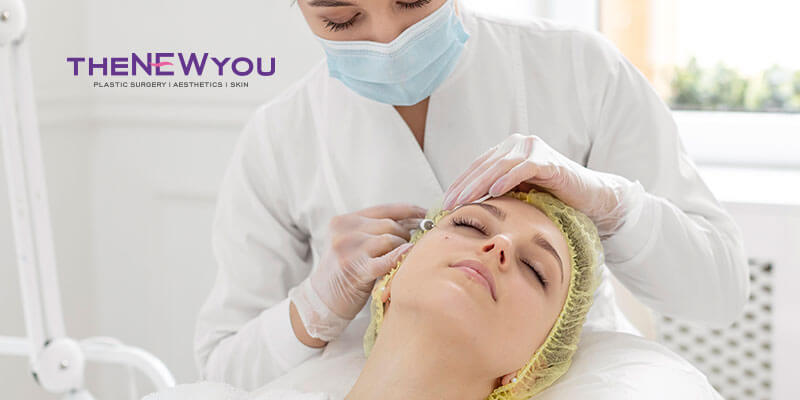 Risks
Treatment with dermal fillers in a medical setting by an experienced healthcare provider is unlikely to result in serious complications. However, you should only get dermal fillers Procedures in this professional setting.
Dermal fillers can cause lumps, ridges, or overfilled areas if misused.
Significant swelling
Discoloration of the skin
Infection
Reaction to allergens
Although uncommon, dermal filler injection into a blood vessel is another severe risk. This can cause serious tissue damage, blindness, or stroke.
On the market, there are also numerous unapproved dermal filler products. Silicone injections, needle-free devices, and products sold directly to the public are all examples of this. These goods may be counterfeit, contaminated, or harmful. Only have dermal filler injections performed by an experienced healthcare provider in a medical setting.
What should I avoid following Botox?
Here are a few things to prevent to keep your Botox treatment healthy and long-lasting:
Sunlight
Places where the temperature is low or high.
Tobacco and alcohol.
Botox was injected the same way exercise or sleeping on that side of the face was.
Rubbing the injection site
Use of any beauty product, such as creams or solutions, especially those that require a light massage to absorb.
Bottom Line
Dermal fillers and Botox are popular cosmetic cures because they produce quick results with little to no downtime. Depending on the treatment, the effects can last anywhere for a few years.