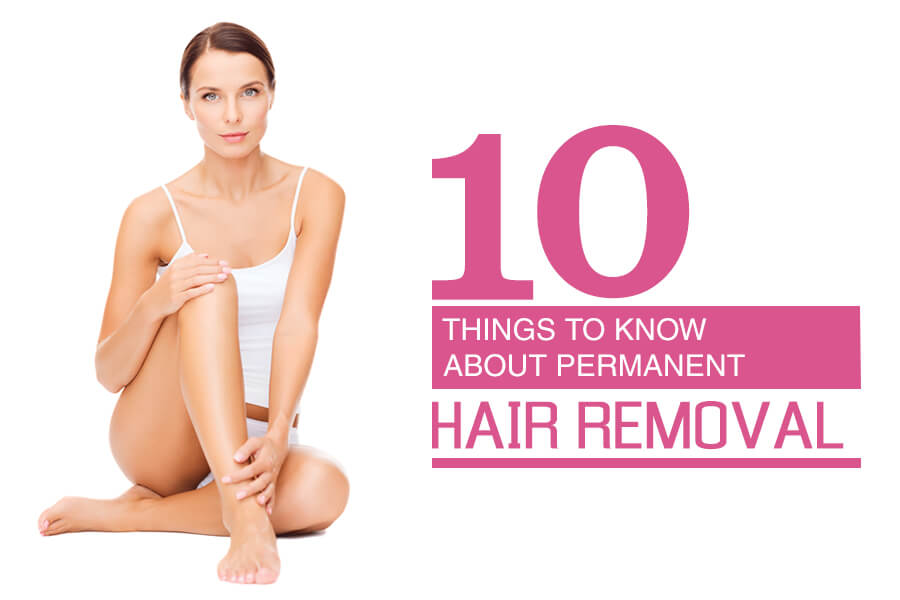 10 Things to Know about Permanent Hair Removal
Laser hair removal has become a popular treatment procedure these days among both women and men. In reality, the time spent on waxing and shaving is something that most of us are irritated of. In the long run, it takes a lot of money and time as well. This is exactly why many people are increasingly opting for permanent hair removal these days. Are you looking for this option? Do you want to get rid of your permanent hair in unwanted areas? If yes, here are the top 10 things that you need to know: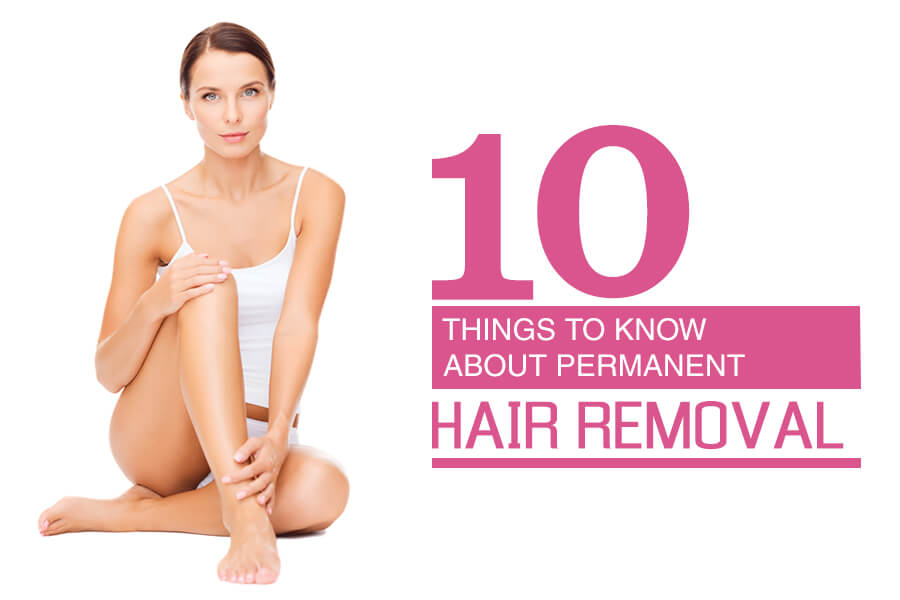 Ask as many questions as possible
Permanent hair removal is a matter for serious consideration. You cannot just walk into any clinic and expect to get the best results. The problem is that not every clinic will use the same laser and machine to treat your skin. In reality, there are several machines available with varying capabilities. So then how do you know what is best for you? Ask as many questions as possible about the machines, laser treatment and the expected results to get answers to your questions.
Only go to experienced practitioner
Experienced practitioners have all the needed expertise to handle your request of permanent hair removal well. The experienced professionals make sure that there are extremely high standards of patient care being implemented in the clinics. Find out their years of experience in this field and the past clients as well. This will help you get a better idea about them.
Be careful if you have darker skin
People with dark skin can also go for laser hair removal treatment, but there is a special laser to treat them. When compared to the other skin type, dark skin needs more care and attention. You need to also ensure that you are comfortable with the medical practitioner. A good practitioner will tell you exactly about what will work and will recommend a practical resolution for your problem.
Ensure that you go for a patch test
It is a standard test that comes in many clinics as a compulsory check for a reason. This test is designed to identify whether you are suitable for this treatment, and so it is important to ensure that this be done well in advance. If you miss out this test, there might be further complications with your health.
Avoid tanning before and after
Laser hair removal on tanned skin is not recommended at all. Additionally, you need to make sure that you avoid any contact with the sun for the next 48 hours after your treatment. If you have to go outside during this time, you need to make sure that you wear sun block. The weather conditions are harsh, and so it becomes important to wear sunscreen every day; with laser hair removal, it becomes more important.
Remember that this is permanent hair reduction
Laser hair removal disrupts the hair follicles and so works out to be an effective way to permanently reduce the hair growth. Post-treatment there will still be hair follicles but will not grow hair if targeted during the growth process. In the future, if you want to maintain the desired results, going for a top up laser hair removal treatment every few years is recommended.
The effect in stages
Laser hair removal is designed to target the hair follicles in active growing phase. Laser will not have an effect on hair that is growing in the other stage. This is also one of the reasons why there is no single seating for a treatment, and also why top up treatments are recommended every few years.
Shaving before the treatment
Before and between the treatments it is not advisable to puck hair, but you can definitely shave before the treatment. However, it is best to take recommendations from the professional treating you.
Don't worry about the pain
Well, the good news is that it doesn't hurt that much. This is a really good away to manage unwanted hair on your body. The pain can be compared to the ping from a rubber band by a finger. The pain is noticeable, but it is not uncomfortable.
Will it work on your hair?
There are certain types of skin on which laser hair removal does not work quite effectively. Is this applicable for you? It is best to check with the medical practitioner.
These 10 things will help you prepare well for your laser hair removal treatment. Make sure that you only take treatment from a reputed clinic if you want to experience long term results. Experienced professionals working in these clinics will ensure that the complete process is explained to you so that you can take an informed decision about your treatment.