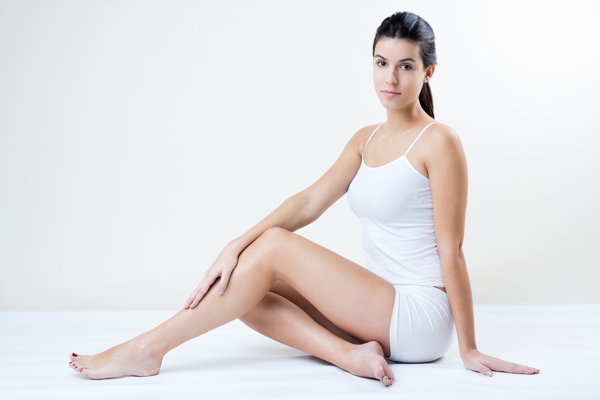 8 Hair Removal Tips for Your Face and Body
Everyone wants to achieve a butter smooth and buzz-free skin. We know and we feel you, we would like you to consider a few laserhair removal tips before you consider going for the treatment. You can shave or try waxing, depilatory creams or tweezing but if you want a permanent solution then using a perfect laser hair removal can be your best solution. If you have tried most of the other options and aren't satisfied with the solutions and tired of trying a hair removal solution, every fortnight, you can try this permanent hair removal method.
Consider some of the best laser hair removal tips as it is perfect for you if you're looking to remove unwanted hair once and for all, and yes it may be slightly uncomfortable but the discomfort is only for a few minutes and the downtime is lesser than waxing. Usually, six to eight sessions are recommended, spaced between 6-8 weeks apart, but you have to continue with the maintenance or added visits as and when needed in the future! You won't have to bother with ingrown hairs and irritation as the laser is a treatment that promises maximum benefits.
Hair Removal Tips – All about the Procedure
The laser has a unique homogeneous beam profile and targets the largest spot sizes that accelerate the procedure to three pulses per second, this is what makes the results permanent.
As for how much time you should be expecting to round off the proceedings, here is how much time is required to treat different parts of the body. Your legs can take 20-30 minutes, chin and upper lip or facial hair removal can take five minutes, underarms about 5-10 minutes, for the bikini line it can take a little more about 5-10 minutes, and a full bikini which can take around 10-15 minutes. The entire treatment process will take about 9 months.
The laser works best on people with fair skin tones and dark hair, but there are new procedures that can suit people with darker skin complexions, however, it will not work as well on people with white, red and light blonde hair pigments.
Laser Hair Removal Tips – 8 Ways to Get Optimum Results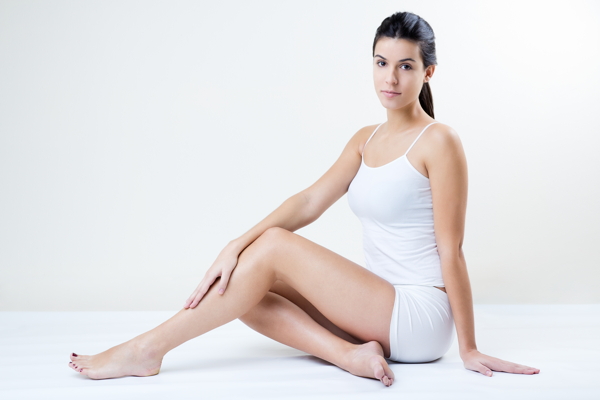 Is laser hair removal the best route towards smooth and beautiful skin? The eight pointers here will help you come to make a decision with ease. Can the hair be removed permanently?
A concentrated beam of light to target the hair follicles
Is laser hair removal the bestds smooth and beautiful skin? Laser hair removal is particularly effective in sending a concentrated beam of light at the pigment in the hair follicles. The light helps convert the heat as it passes through the skin. The dark pigment in the follicle helps damage the follicle to stunt future hair growth.
Laser hair removal offers a multitude of other benefits hair reduction
Apart from providing a clearer, smoother skin laser hair removal also reduces the growth of ingrown hair, this, in turn, reduces skin irritation. This is mainly because it helps straight hair growth.
It is a skin investment
It may seem expensive when compared to a pack of razors as it may offer better value for money. The effects of laser hair removal are long-lasting, it can help remove 90% of the hair permanently, making it a great value for money. It is easy on the pockets compared to other hair removal treatment options such as electrolysis, even when you consider hair treatment options such as shaving or waxing, where it may prove to be costly in the long run.
Helpful for unbalanced hormones
Hormones help in hair growth. Laser hair removal is particularly helpful in some of the conditions helping in reducing unwanted hair, conditions such as menopause or polycystic ovarian syndrome can suddenly see a spurt of unwanted hair growth. Many women with PCOS find they must shave the unwanted hair frequently to stave off stubbles and painful rashes, same with women undergoing menopause. Laser hair removal can help control hair growth in such cases.
Laser hair removal is for all types of skin types
Laser hair removal is a safe and effective process and it can help you get rid of unwanted hair that is dark and can help draw the laser even in the case of sensitive areas such as face and the bikini line.
Preparing before treatment
When preparing for laser hair removal it is important to avoid sun exposure of any kind and avoid other types of hair removal methods such as waxing, plucking or bleaching your hair. Ensure you follow these basic rules two weeks before the treatment. It is important to avoid lotions, creams, and deodorants on the area just before the treatment.
It takes a few sessions before you can see results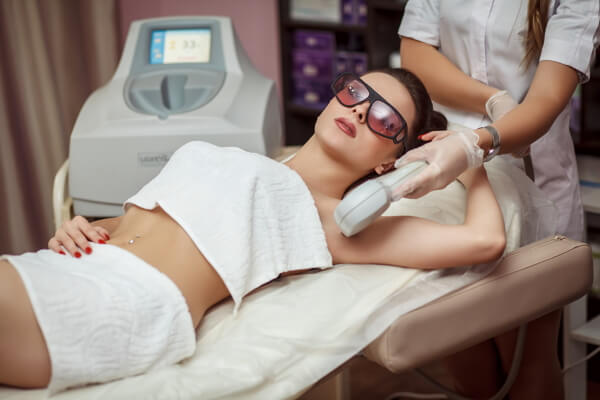 Laser hair removal can provide the best results but it has to be continued for several sessions as not all the hair grow on one day, so you have to continue a course of treatment that includes around eight-twelve treatments.
Treatment should be according to individual needs
Everyone has different skin types, so a good practitioner has to follow the treatment according to your needs. Consider doing a patch test to determine which laser can provide the safest and provide the most effective results for your skin type. Longer wavelength lasers are more suitable for darker skin as they can sink deep not affecting the surface melanin to avoid burns.
Take a look at these interesting laser hair removal facts and go ahead and get it done to experience the buttery smooth skin that you always dreamed of but never thought you will have, laser hair removal treatment makes it all possible.