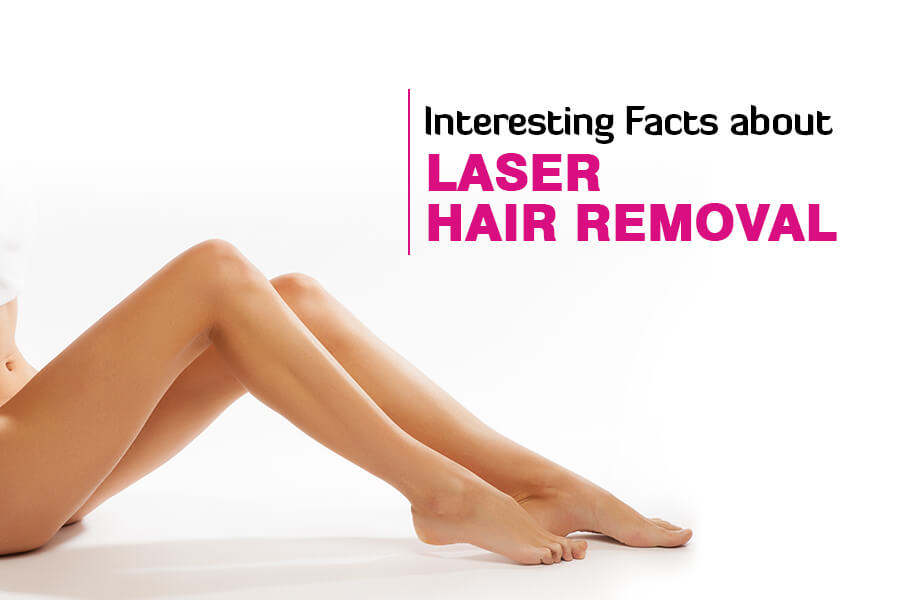 Interesting Facts About Laser Hair Removal
Unwanted hair is a nagging deterrent which tries as you might you cannot ignore. Why? Because it always makes you feel under-confident about your looks. Today, where most people give so much importance on their looks, you like to get rid of unwanted hair permanently so that you can flaunt a more confident and carefree side of you to the whole world!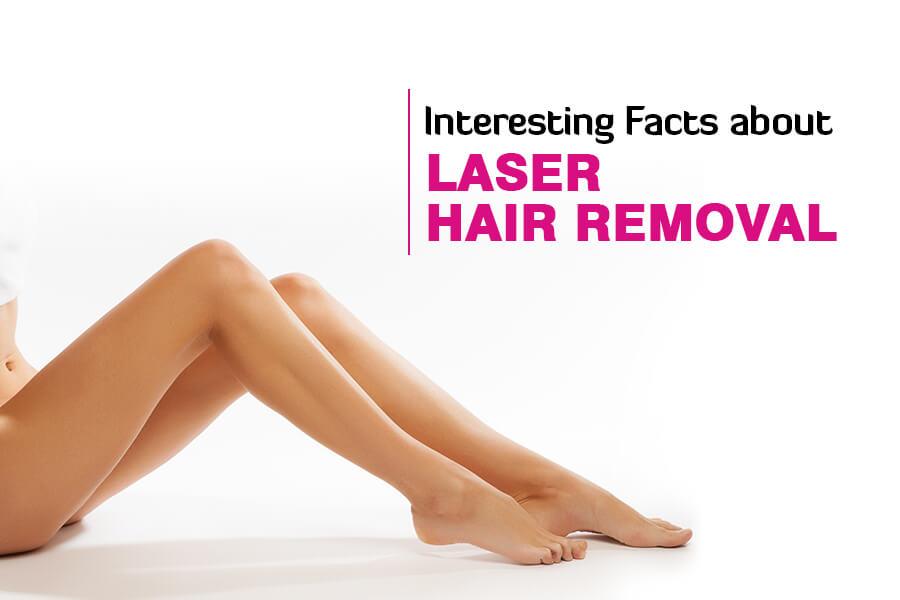 Face and body hair is the single most annoying thing you have to deal with. You know why? You spend lots of money to eliminate it and it keeps rearing its ugly head. To have a silken smooth skin, well, that is skin goals for life. Although it is said to be more expensive than razors and at home wax strips, you'll save yourself money in the long run if you are thinking of investing in laser hair removal Hyderabad.
You'll save yourself thousands of dollars in threading and waxes over the years, and more importantly, you'll save all the pain and the time! Shaving your legs will make you grow a peach fuzz or a fluffy mustache bur laser hair removal treatment will provide the ultimate solution and yes it isn't even as painful as waxing.
Benefits of Laser Hair Removal Treatment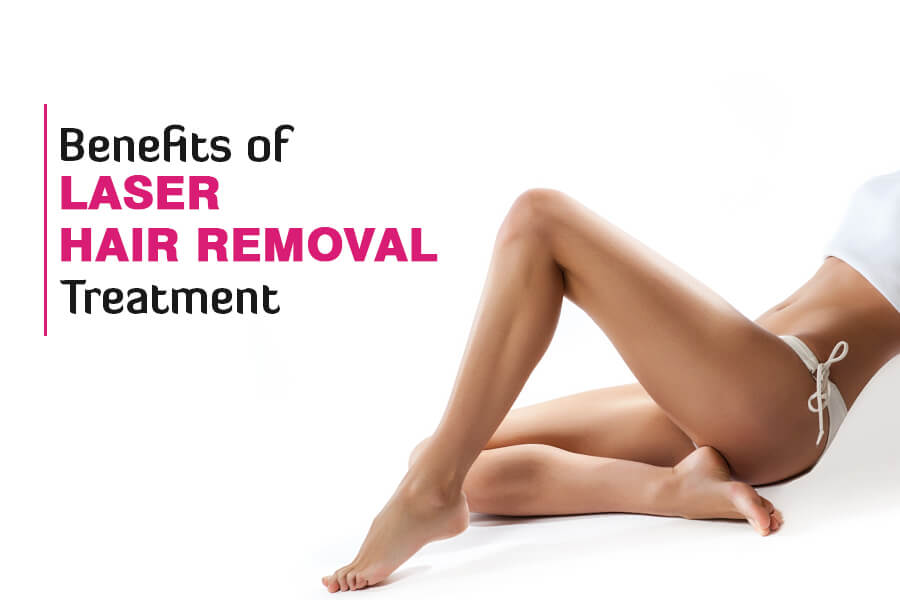 Why should you go for laser removal treatment when there are so many other cheaper ways of removing hair like threading and waxing? The best part of the laser method is that it is permanent. Yes, you can get rid of unwanted hair permanently with the laser. The other benefits are the following:
Freedom to wear what you want, when you want: Smooth hair-free skin will stay with you forever after your treatment; it is indeed a permanent solution. So you have the freedom to choose your clothes anytime and every time without worrying about going for waxing or shaving.
Do something productive in free time: It just takes a few sessions to get the desired smooth skin and post that no more spending time every now and then for waxing, shaving, or any hair removal method.
Save money: Unlike the traditional methods, spending on full body laser hair removal in Hyderabad. So, save money by cutting down on regular spending on traditional hair removal methods.
Precise hair removal: If you want to just remove your upper lip hair, it's possible with laser hair removal. The method precisely removes unwanted hair without affecting the skin.
Speed. Each of the lasers actually takes just fraction of a second and can together treat a lot many hairs at the same time. The laser can impact the size of a quarter every second. Smaller surface areas such as the upper lip can be treated in less than a minute, and larger surface areas, such as the back or legs, may take up to an hour.
Predictability. Most patients have permanent loss of hair after an average of three to seven sessions, like for laser hair removal treatment Hyderabad, it takes very less time to get rid of unwanted hair.
Instructions before the Treatment
Laser Hair Removal has gained tremendous popularity over the last couple of decades for permanent hair reduction with minimal pain and virtually no long-term side effects. But to get the best of laser hair removal, you have to follow Laser Hair Removal pre-treatment instructions and post-treatment instructions. Your physician will provide you with a list of Do's and Don'ts that you have to follow carefully to make your treatment a bit successful one. But here we are also sharing with you some common instructions and important concerns of laser hair removal that every candidate going for laser, must follow both pre and post-treatment.
No tanning – This is the first and foremost principle of laser hair removal – No tanning for at least 4 weeks before your appointment for treatment. This includes all types of tanning – tanning in the sun, tanning beds and use of tanning lotions. Tanned skin is more prone to burns and developing pigmentation problems.
Exposure to the Sun – Limit your sun exposure during the three to four weeks prior to getting the laser session. Like tanned skin, sunburnt skin is also prone to burns. The dark skin may absorb a portion of laser energy set to target hair follicles, resulting in hyper- or hypo-pigmentation, and botching up hair removal session.
Apply sun-screen – Apply a rich moisturizer to the treatment area twice a day, as dry skin is more sensitive and may develop complications. But a moisturizer is not a substitute of sunscreen lotions. Generously apply sunscreen lotion when going out. Also, increase your intake of liquids to keep your body hydrated.
No waxing before laser sessions – Since most laser hair removal is done by targeting the roots of the hair, it is important that you do not remove the hair from roots. Stop waxing, tweezing and threading at least six weeks prior to the appointment to allow all the hairs in the treatment area to grow fully. Meanwhile, you can shave or clip hair.
No creams – Do does not apply any cosmetic, lotion or cream before going to the clinic for laser hair removal. Also, avoid applying deodorant or antiperspirant. Shave the treatment area the day before your appointment, following your doctor's instructions.
Post-treatment Rules
There are some rules which need to be followed post the laser treatment to make it more effective.
Tanning- Tanning is again prohibited, but this time for a lesser period. Avoid the use of all tanning sources for 10 to 15 days at least. This is to minimize the chances of pigmentation problems, as laser treated areas are highly sensitive. Also, avoid sun exposure strictly for a couple of weeks.
Sensitive Skin- As stated above, your skin will be highly sensitive after Laser Hair Removal, so avoid exposing it to any harsh environment such as sauna baths, hot tubs, and hot showers for at least 48 hours following the treatment.
No strenuous activities- While the laser does not involve any downtime, avoid indulging in any activity that may raise your pulse, such as running, walking or jogging. This will cause sweating and sweating ultimately increases the risk of infection.
Once you are done with your treatment, you will feel pretty relieved that you don't have to keep going to salons to remove hair. It is a permanent solution which keeps a major beauty woe at bay.