Can Turmeric Remove Unwanted Hair? Questions Answered
The golden and aromatic herb is the mainstay of Indian curries; it provides the right flavor and kick to your savory dishes. But turmeric is not restricted to add flavor to your dishes only it also adds much to your beauty regime. It can offer solutions for skin conditions such as acne, hair removal, and pigmentation, yes it may not be an instant permanent hair removal treatment but it has its perks and one too many.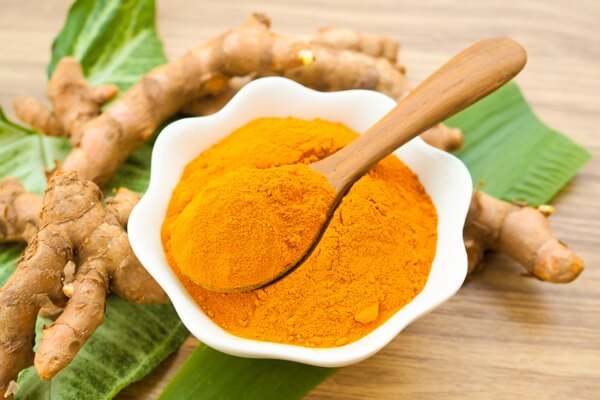 If you want permanent hair removal treatment visit our clinic theNewyou
Can Turmeric Remove Hair Permanently?
Now more and more people are discovering the benefits of hair removal properties of turmeric. So, does turmeric help to remove unwanted hair? Let's find out here.
How does it Work?
Natural components in turmeric slow down the hair growth process, having turmeric as part of a scrub which can help loosen the hair roots. It is the Curcuma oil that helps reduce and slow down hair growth. Can turmeric remove hair permanently? It may not immediately remove your hair as say waxing or shaving but over a period of time, it gives results.
What are the Main Benefits of Turmeric?
Turmeric is non-irritating
If you are looking for hair removal techniques that offer a solution without the usual side effects, your search will end at turmeric, it is the simplest way to get satiny smooth skin. It is a type of treatment that comes without any side effects, so you can try it even if you have sensitive skin.
Reduces spots
Turmeric is such a handy hack to brighten up your skin instantly. A 2017 study made on Curcuma oil (the component in turmeric that removes hair) found that it can even drastically reduce melanin in the body. Not only that it has many other benefits for skin issues such as age spots, pigmentation spots because of too much sun exposure and so on.
Turmeric has antimicrobial properties
Turmeric is one of the best spices in your kitchen that has a combination of a number of properties such as antiviral, antibacterial, and antifungal properties. This versatile spice can also treat acne and dandruff.
It has abrasive properties
A turmeric mask can help get rid of dead skin cells too and help unclog and clean the pores.
It is a cost-effective hair removal treatment
The conventional hair removal techniques are messy and tiresome and they are expensive too, one of the facts of laser hair removal is that it is expensive, as you can get it at a cheap price and it is easily available too.
Now, that you know the awesome benefits of turmeric, there are tons of beauty recipes for you to explore to get rid of the unwanted hair slowly but surely.
Turmeric mask recipes
A turmeric paste or mask is usually used in skin remedies to get rid of unwanted hair. You can apply the pack directly on the face for reducing facial hair. You can also use it to get rid of hair from other parts of the body.
Turmeric paste recipe #1
For the first turmeric, pack use turmeric powder and mix it with rose water and aloe vera gel. Use one part water and one part turmeric powder to help get rid of unwanted hair.
Turmeric paste recipe #2
The age-old recipe of gram flour and turmeric paste works great against unwanted hair. Use 1 pinch of turmeric powder and 2 tablespoons of gram flour and yogurt to get a runny texture. You can add honey to the mixture to help moisturize your skin better.
Turmeric paste recipe #3
Just adding turmeric powder with yogurt can give you an instantaneous pack that can work wonders against unwanted hair.
Ensure the paste is not too runny and not too dry. Let the pack dry off and then wash it off.
How Long Does it take for Turmeric to Remove Hair?
Let's have it straight, it isn't a miracle spice that can get rid of your hair in a jiffy like waxing or shaving or laser hair removal, but it has a glue-like substance that de-roots off the extra hair. This needs patience and effort but over time you will get results. Also, the hair that will grow back will be finer and less visible.
Does Turmeric Remove Upper Lip Hair?
Certain face packs such as Yogurt, gram flour can help slough off the unwanted hair from your upper lip. The ingredients in the pack wipe away from the impurities that clog your pores. This is one of the best and painless ways of getting rid of upper lip hair.
The results of using turmeric to remove facial hair aren't immediate, but if you cringe at the thought of waxing your upper lip or chin hair, turmeric offers a gentle, chemical-free, pain-free solution for hair removal. Turmeric also has some more potential benefits thus helping improve the overall appearance and skin health.
Does Baking Soda and Turmeric Remove Hair?
Not only does turmeric possess some compounds that have some hair-growth inhibiting properties, but it also offers scores of other benefits as well. You know what? Mixing baking powder with turmeric is another power-packed combination that sloughs of the dead skin and the extra hair and the baking soda ensures you are not left with a tell-tale stain.
Choosing the Best Turmeric to Score Extra Skin Points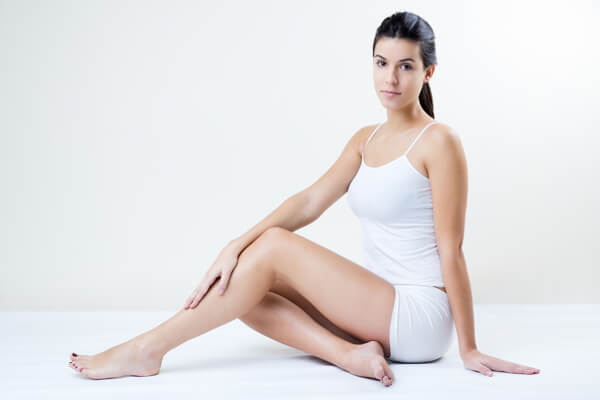 The local store always stocks this ultra-beneficial yellow wonder spice. Most Middle Eastern, Indian and cuisine have this ingredient to add that color and flavor to the dishes. Let's just say it is the secret key ingredient. To get the best out of this spice, choose organic stuff.
There isn't any conclusive data on the hair-removing property of this spice, but if you want a less expensive hair removal technique, then turmeric should be your go-to. For everybody else who needs a fast and permanent hair removal treatment, you can stick to laser hair removal.