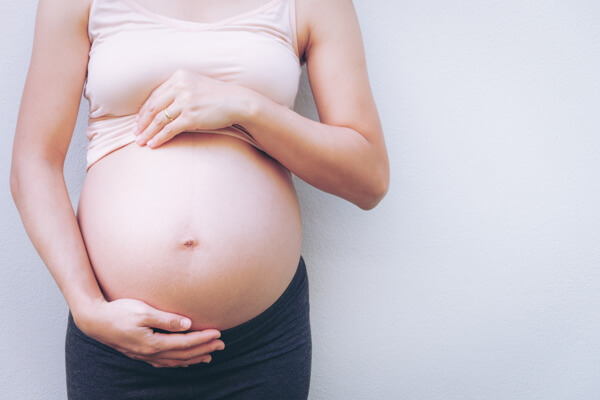 Can You Get a Tummy Tuck During C-Section?
We all want a perfectly sculpted body without any additional fat or bulges. The field of the cosmetic industry is progressing by leaps and bounds, offering us state of the art techniques to get closer to an ideal body. So, here we are discussing the unique method of tummy tucking or abdominoplasty to get rid of your love handles. If you are considering getting a tummy tuck during c-section and regain your confidence, here is just the article for you. A tummy tuck surgery gives you a firm, chiseled body and takes your confidence to the next level.
Tummy tuck surgery in Hyderabad is especially useful when following a rigorous diet plan, you still have a few inches to lose or you want to sculpt your tummy right back into shape after childbirth or massive weight loss.
Who Is An Ideal Candidate For Tummy Tuck During C-Section?
Before going for a tummy tuck surgery, it is important to analyze the pros and cons and the factors you are considering for going for tummy tucking surgery. Here are some of the reasons why most people go for tummy tuck surgery especially after c-section when the woman is ready to jump back into pre-pregnancy shape after giving their bodies enough time to heal and recuperate. One should wait at least 6 months to a year before opting for the abdominoplasty or tummy tuck.
Best General Reasons to go for Tummy Tuck Surgery
Is a tummy tuck surgery right for you? Take a look at the following reasons why most people will opt for tummy tuck surgery.
Pregnancy
Pregnancy changes the female body forever. It stretches the skin from the abdominal muscles, which refuses to respond to any diet or exercise. Abdominoplasty tightens the elastic skin contours and gives you a firm belly as before, maybe better than before. Sometimes tummy tucking is combined with liposuction to get you closer to the perfect body.
Weight Loss
Sometimes a substantial amount of weight loss may also mean loose skin and it hampers your aesthetic beauty causing a dent in your confidence levels. How long does tightness last after a tummy tuck? A tummy tuck can provide a complete rehaul of your body shape and a few months the tummy achieves a firm and toned look and lasts, especially if you eat right and exercise. Sometimes a tummy tuck is performed in combination with an arm lift, butt lift, and thigh lift.
The Aging Process
The natural aging process robs away the natural elasticity of the skin. The skin around the tummy region loses the natural erect posture of the body. Tummy tucking surgery may help regain confidence and get back the erect posture and provide an almost youthful look. It provides a slender, firm tummy you are unable to achieve otherwise.
Genetics
Some people accumulate fat easily around the abdominal region, thanks to genetics and other factors. An erratic lifestyle can give people as young as in their 20's and 30's a "beer belly" or tummy. Abdominoplasty can help you beat this genetic condition of fat deposition and get you a tightened youthful tummy.
Is Tummy Tuck Surgery Perfect for Women After C-Section?
A tummy tuck procedure, as we have already discussed can tighten and tone your tummy, however, you need to ask your surgeon if they can set right your rectus abdominis muscles which get separated during pregnancy.
A tummy tuck surgery can fix the rectus abdominis can fix your tummy and waist again and get rid of the c-section scar and other stretch marks.
How Soon Can you go for a Tummy Tuck Surgery After a C-Section?
Waiting for at least 6 months after a c-section is the safe thing to do and speed up the process to reduce tummy tuck after swelling. A c-section surgery usually takes this much time or the scar to heal and the swelling to go down as your body gradually gets back to the original pre-pregnancy state. This also gives the adequate downtime for you to snap back to your regular routine and your child to get a little older as a tummy tuck surgery is major surgery and it takes time to cope up with daily chores and even picking your child can seem to be an uphill task.
Also, you need to reach your ideal and stable weight before you consider going for a tummy tuck. It makes sense to wait until you stop breastfeeding as taking medications for the surgery may have negative effects on the baby. Another factor to consider is to consider going for the surgery only when you stop having children.
What About the C-tuck?
When you are considering c-section after tummy tuck surgery you may have stumbled upon the word 'c-tuck.' This is performed when you are undergoing a c-section.
But this is not a safe procedure to perform. It is important to give your body the right healing time and give time to your skin and muscles to stretch before they stretch back to the normal condition, so the kind of tummy tuck you require depends a lot on the skin condition and how it retracts after a c-section.
So, although many women are in a hurry to get back into pre-pregnancy shape, it is important to wait till your child has grown up and your body is in the best state to take on another major surgery.
Can They Remove Fat During C-Section?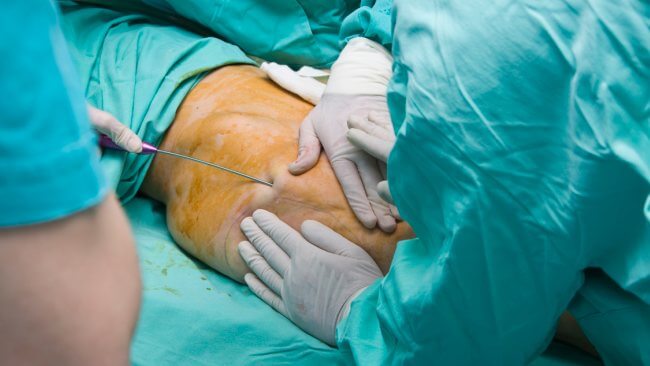 Aesthetic outcomes are unpredictable and the results are not what you hope for, it also increases the complication rate. Problems of a combined C-section and tummy tuck include excess skin, unsightly bulges, and belly button problems. Possible complication risks are infection and near-fatal blood clots. Thus it is extremely important to wait it out for 6 months after delivery before opting for a tummy tuck surgery.