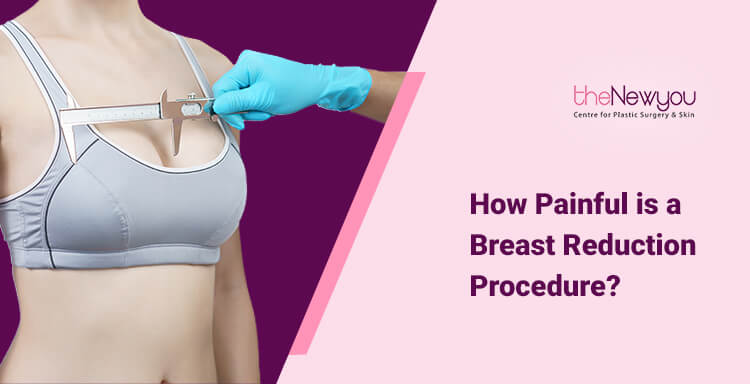 How Painful is a Breast Reduction Procedure?
Reduction mammoplasty or breast reduction surgery is performed with the goal of removing excess glandular and fatty tissue and the resulting excess breast tissue. Consequently, overall breast size is reduced. There are three surgical techniques that are commonly used to perform breast reduction surgery. These are known as liposuction, the vertical technique, and the anchor/inverted-T procedure.
Liposuction Breast Reduction
As per the doctors, patients seeking only a slight to moderate reduction in breast size may be able to accomplish their goals through the use of liposuction alone. This breast reduction procedure leaves scars that are virtually invisible, and the procedure itself is less invasive. The ideal candidates for liposuction include patients who require only a slight to moderate reduction in breast size. And, those who have minimal to no sagging and good skin elasticity.
Vertical Breast Reduction
Patients who require a more substantial size reduction may benefit from the vertical breast reduction technique. This breast reduction technique allows for significant results with minimal scarring. When this type of breast reduction technique is performed, a vertical incision is made from the bottom of the areola and another incision is made around the areola.
No incision is required along the bottom of the breasts. The incision pattern employed allows to remove excess breast tissue and reshape the breast internally. Also, allowing breast lift into a more youthful position. This breast reduction technique is suitable for women who are seeking a moderate reduction in size and have more noticeable sagging.
Anchor or Inverted-T Breast Reduction
This procedure for breast reduction surgery in Hyderabad requires one incision around the areola. And, one from the areola to the bottom of the breast, and another one along the crease of the breast. The anchor or inverted-T breast reduction technique is best suited to patients who need a significant breast size reduction. There is more scarring associated with this breast reduction technique. But, the scars can be easily concealed.
About pain due to breast reduction
The recovery process for breast reduction surgery will depend largely on the type of surgical technique used to perform your breast reduction. The more significant the reduction is in size, the longer you can expect the duration of recovery. Although regardless of the surgical technique used to perform your breast reduction procedure, you can expect most of the pain to subside in the first weeks after surgery.
Soreness may continue for two to three weeks following surgery. But, this is more like the feeling experienced after a hard workout. It is not too painful. Patients can take pain medication for about a week following surgery. However, some may need it for only a few days while others may take it for up to two weeks.
Breast surgery has a relatively quick recovery process compared to other surgical procedures. But, engaging in physical activity such as heavy lifting is not advised anytime soon. For any concern regarding side effects from the surgery or subsequent pain medication, you must reach out to the specialist of Plastic surgery in Hyderabad.