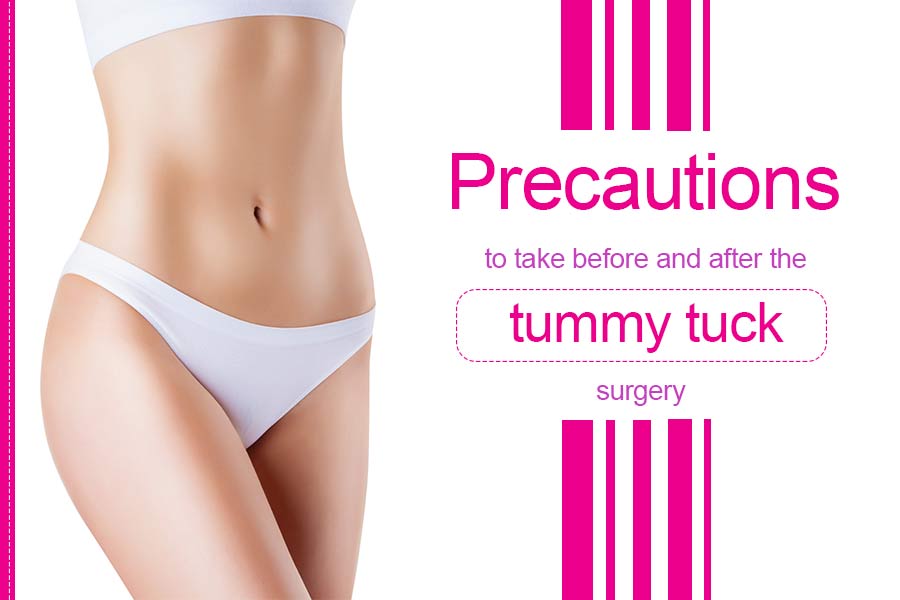 Precautions to take Before and After the Tummy Tuck Surgery
Tummy tuck surgery is one of the most commonly opted for solutions when it comes to getting rid of excess abdominal fat and skin. In most cases, liposuction is used to remove the excess fat deposits. Medical science has improved a lot when it comes to using the best technology for health, and so there are various devices and approaches in the market to perform this procedure and get optimal results. However, there are still certain precautions that you should take as a patient in order to get only the best health results.

Precautions to take before the surgery
Find the best place to get a perfect result for your tummy. This will include a good amount of research to find out reactions and experiences of past patients and their experiences. You need to take out time and talk to the past patients from a particular clinic or a surgeon that you choose to go ahead with your abdominoplasty.
Talk to or read about the experience of patients who have opted for a similar solution in the past. This will help you to get an idea of what to expect before and after a tummy tuck surgery.
It is not recommended to go for a drastic diet prior surgery, and so it is best to take the recommendation from your doctor and follow it.
If you are taking medications for some health condition, then it is best to talk to your doctor regarding that. This will help you understand what medicines to avoid and which ones to continue during this time.
Prepare your home for the time you will come back after the surgery. It is best to get the ice packs, loose clothes, and so on ready for when you come back.
You will not be able to drive back alone after the surgery, and so it is best to take help from someone or arrange someone drop you back home.
Have a realistic goal set before you on what to expect in the surgery.
Precautions to take after the surgery
After the tummy tuck surgery is done, you will only want to experience faster healing. It is best to take good rest recommended by the doctor and follow it up with a good diet as well.
It will be best to add more fluids in your diet and more fruits as well.
The drugs taken for pain relief should be approved by the surgeon for a faster and efficient recovery. On the other hand, you must avoid alcohol consumption and smoking during the recovery period because these hinder the healing process.
Avoid lifting heavy weight during this phase. Get back to your work schedule only at the time recommended by the surgeon so that the recovery is not hindered.
The incisions need to be kept clean and not exposed to the sun in order to avoid any infection. So, make sure that you use antibacterial soaps to keep your incision clean all the time.
When you plan to go for a tummy tuck surgery, it is also important to get a clear idea of what to expect during and after the surgery. The above-mentioned points will not only help you with a smooth and efficient recovery but will also help you prepare your mind for the surgery procedure. If you take the time to consider the above-mentioned points and follow it up, you will enjoy the overall surgery and recovery time. So, make sure to consider these points and experience amazing results from your surgery to tuck your tummy in.