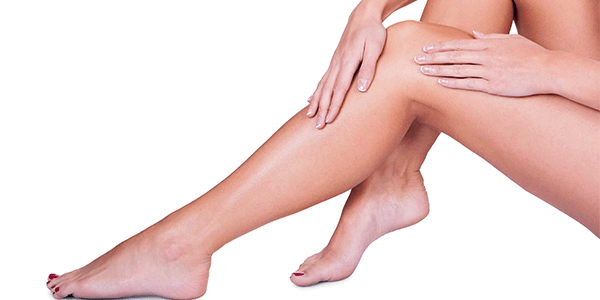 Top Myths About Laser Hair Removal Busted
Laser hair removal is surrounded by a lot of myths and facts, just like other popular beauty treatments. But before we dispel the myths, let us talk about the truths first. It's indeed one of the best laser hair removal methods, more popular than the other options of permanent hair removal for women.
Laser hair removal sends highly concentrated light and targets the hair follicles. The pigment in the follicles absorb the light, destroying the hair follicle in the process. The precision of the laser helps destroy the unwanted hair but does not affect the surrounding skin.
The Top 5 Myths Surrounding Laser Hair Removal System
So, let us now talk about the myths surrounding laser hair removal. Is it painful or is the pain bearable? Read on to find out!
Myth no #1: It is painful- Laser hair removal is regarded as a painful procedure, but the fact of the matter is that it was painful a few years back, and now things have turned out for the better. Now the pain is much more bearable, and since it is a permanent procedure, it makes us root for it even more.
Myth no #2: It can cause infertility- Many women are apprehensive about trying laser hair removal because they think that it will make them infertile. This cannot be further from the truth. The laser cannot penetrate deeper than your hair follicle, so it cannot cause any damage to your body and certainly not to your internal organs.
Myth no #3: It takes a long time- It actually takes about 30 minutes to remove hair from a large area like the leg. Also, once you have had a few treatments, hair growth slows down and eventually stops. This saves time wasted on shaving, waxing and other hair removal treatments.
Also many believe that it takes the time to show results. Although it takes a couple of months to show the kind of results you want, the results will last you a lifetime.
Myth #4: It is really expensive-It definitely is pricey, especially if you get it done at a good clinic, but it also saves you money from all those recurring hair removing treatments. It gives you professional and permanent results.
Myth #5: It causes more hair to grow- Similar to the other myths surrounding unwanted hair removal permanently; this also is untrue. Once the hair is removed, it doesn't cause any extra hair growth compared to normal.
Even if you decide to go for laser treatment, make sure you choose a proper clinic, which boasts of a credible license and also has years of experience to speak of. Since it concerns your skin and health, you should only avail of services which are tried and tested. Thus, laser hair removal is a one stop solution which helps you get rid of unwanted hair permanently.