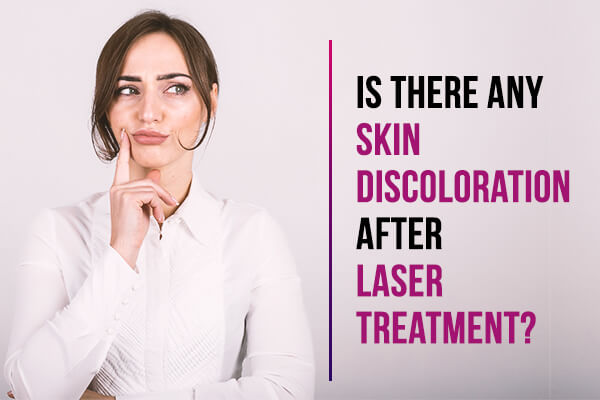 Is There Any Skin Discoloration After Laser Treatment?
Every woman wants their arms and legs to be super-smooth always. But unfortunately, there is no short –cut to smooth skin. Instead, you have to endure long painful waxing sessions or try shaving every alternate day. Well, finally you can bid adieu to razors and stop dreading about waxing sessions at the salon. Best Laser hair removal treatment can finally put an end to these grooming sessions.
But is laser hair removal the answer to your grooming woes? Is it really all smiles and no more tears? Not really there are some potential risks of laser hair removal too. It may cause skin discoloration and scarring. Know all about the side effects of this popular treatment.
Skin Discoloration after Laser Treatment
There are a few side effects of laser hair removal such as skin discoloration after laser treatment, itching, redness, and swelling around the treated area but these side effects do not last long, in fact, they do not last more than two or three days.
What is Laser Hair Removal?
Laser hair removal, a non-invasive hair-removing procedure helps in unwanted hair-reduction. This is one of the most popular dermatological procedures currently and more and more people are opting for this to get rid of unwanted hair.
This procedure utilizes a laser procedure that targets melanin of your hair with a concentrated beam of light. The light transforms into heat and damages the hair follicle sacks in the hair follicle and this either stops the hair growth or delays the hair-growing process.
Top Side-effects of Skin Discoloration
Minor side effects are common
Laser hair removal technique makes use of high-heat lasers. The laser can lead to immediate effects such as skin irritation and pigmentation.
Skin irritation
Most people suffer from skin irritation after the laser hair removal procedure; the treated area may appear inflamed and swollen. Still, the side effects may not be as harsh as it is made out to be, waxing can give similar side-effects. Your dermatologist may use a topical anesthetic before the procedure to reduce some of the side effects.
The fact is the irritation may start going away within a few hours. In these cases, ice packs also help do away with the swelling and pain. If the symptoms get worse it is advisable to consult your doctor.
Pigmentation changes
The skin turns darker or lighter, depending on your skin type after a laser hair removal treatment. People with light skin are more prone to getting darker spots from this procedure. People with darker skin, on the other hand, may end up getting lighter spots. Temporary skin irritation may not be a major cause of concern.
Are there any Severe Side-effects?
Rarely, laser hair removal can lead to more severe side effects. Firstly you have to select a qualified dermatologist who is experienced. It is advisable not to opt for at-home laser kits. A few of the rare side-effects of laser hair removal are as follows,
Excessive hair growth in the treatment area

Change in overall skin texture, you may be at risk if you have tanned recently.

Scarring, it especially affects who has a tendency to get scared easily.

Skin blisters, it usually affects a person who exposes him/her to the sun, immediately after the treatment.
How to Prepare For Laser Hair Removal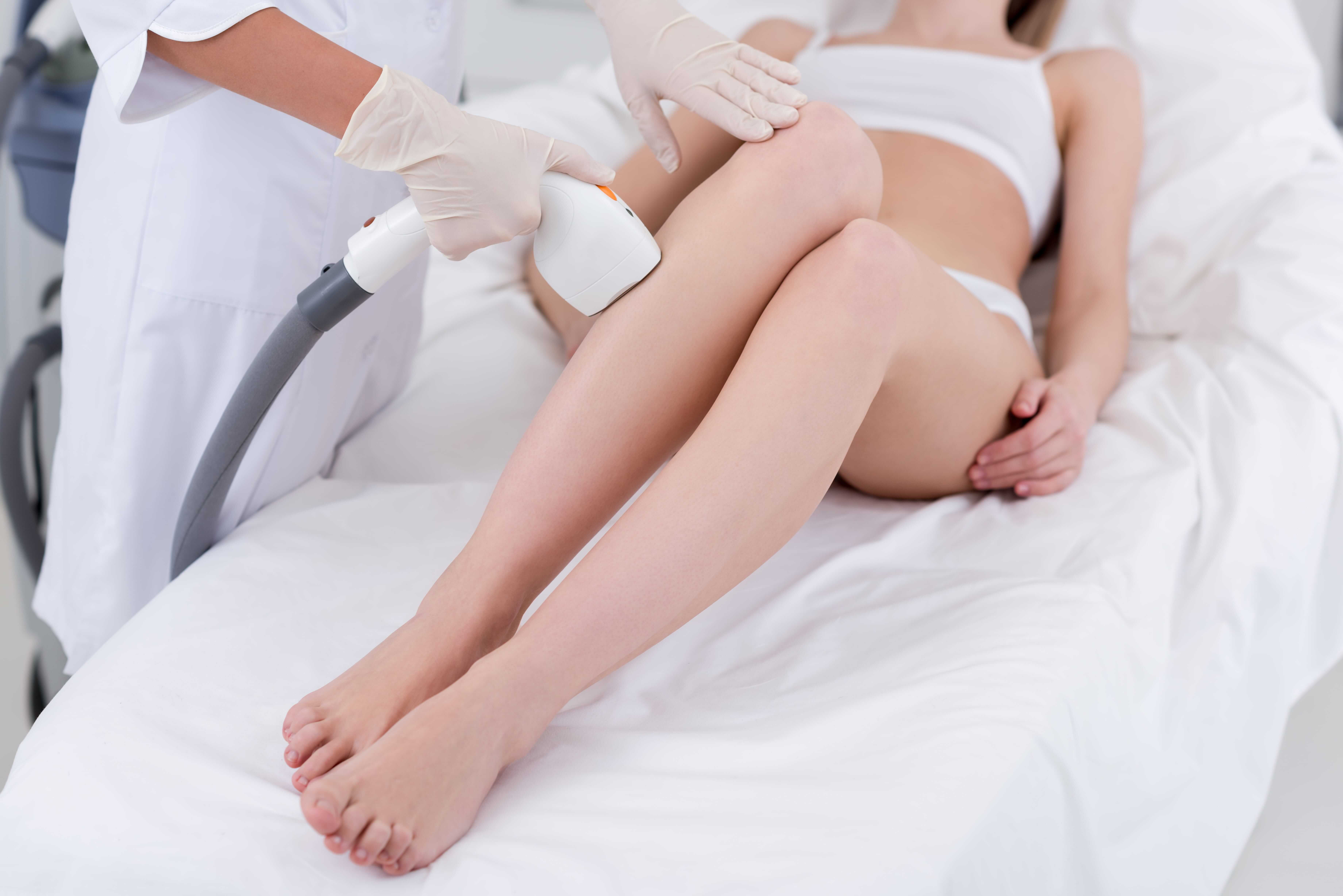 If you have decided to go for laser hair removal treatment here are a few things that you must consider before going for laser hair removal for different skin types.
Avoid any other hair removal treatments apart from shaving before the laser hair removal treatment is carried out.

Avoid sun exposure for the stipulated time period of six months before the procedure. You will have to stay away from sun exposure even after the procedure is completed.

Stop using harsh skin products that may impact your skin.

Avoid the use of anti-inflammatory drugs that may increase the chances of bleeding.

Avoid going for the procedure if you are suffering from any kind of rash or infection.
If you are pregnant skip this procedure altogether. Ensure you follow this checklist before opting for the procedure to avoid or minimize the chances of skin discoloration after laser treatment. Visit the top cosmetic surgery in Hyderabad India for better results.
How long does it take for Brown Spots to Fade after Laser?
When treating the condition of brown spots or hyperpigmentation) or melasma, the skin may start to darken in the treated area. This especially occurs when there is a brown pigment in the layers of your skin. This brown spot disappears after 7-14 days if the pigment is set deeply in the layers of skin, particularly in the case of melasma, a series of treatments is required before you notice your brown spots reducing and there is a reduction in general discoloration. Though you may not be able to completely eradicate the spots you may be able to reduce them completely.
How long does it take for skin to heal after laser treatment?
It takes at least five to seven days after laser resurfacing; your skin will become dry after the treatment, healing usually takes ten to twenty-one days. Once your skin starts healing you can start wearing oil-free makeup to get rid of the redness, which usually goes away in two to three months.
How long does it take for Capillaries to Disappear after IPL?
After a specific dermatological treatment, some capillaries and veins disappear suddenly while some of the others last for 3-4 weeks after in which the results of the treatment are evaluated. 1-3 treatments are typically the norm. Some capillaries and veins become more prominent after the treatment which is a sign that they are damaged and will go away after a few weeks.
After Care Tips Post Laser Hair Removal
After an intense laser hair removal, session, it is normal to feel a few side-effects; you may feel a sensation of warmth in the area and mild redness very similar to a sunburn. These normal side effects usually go away within a time period of 24-48hrs after each session. The side effects are more prominent after the first few sessions when the hair is usually thick and coarse. Over the course of your treatments, hair becomes finer and the side-effects become lesser. It is important to avoid sun exposure and wear sunscreen if you do go out, Wear comfortable cotton loose clothing to allow your treated skin to breathe. Avoid exercise for a few days and also avoid wearing makeup till your doctor gives a go-ahead and you are allowed to resume your usual activities.